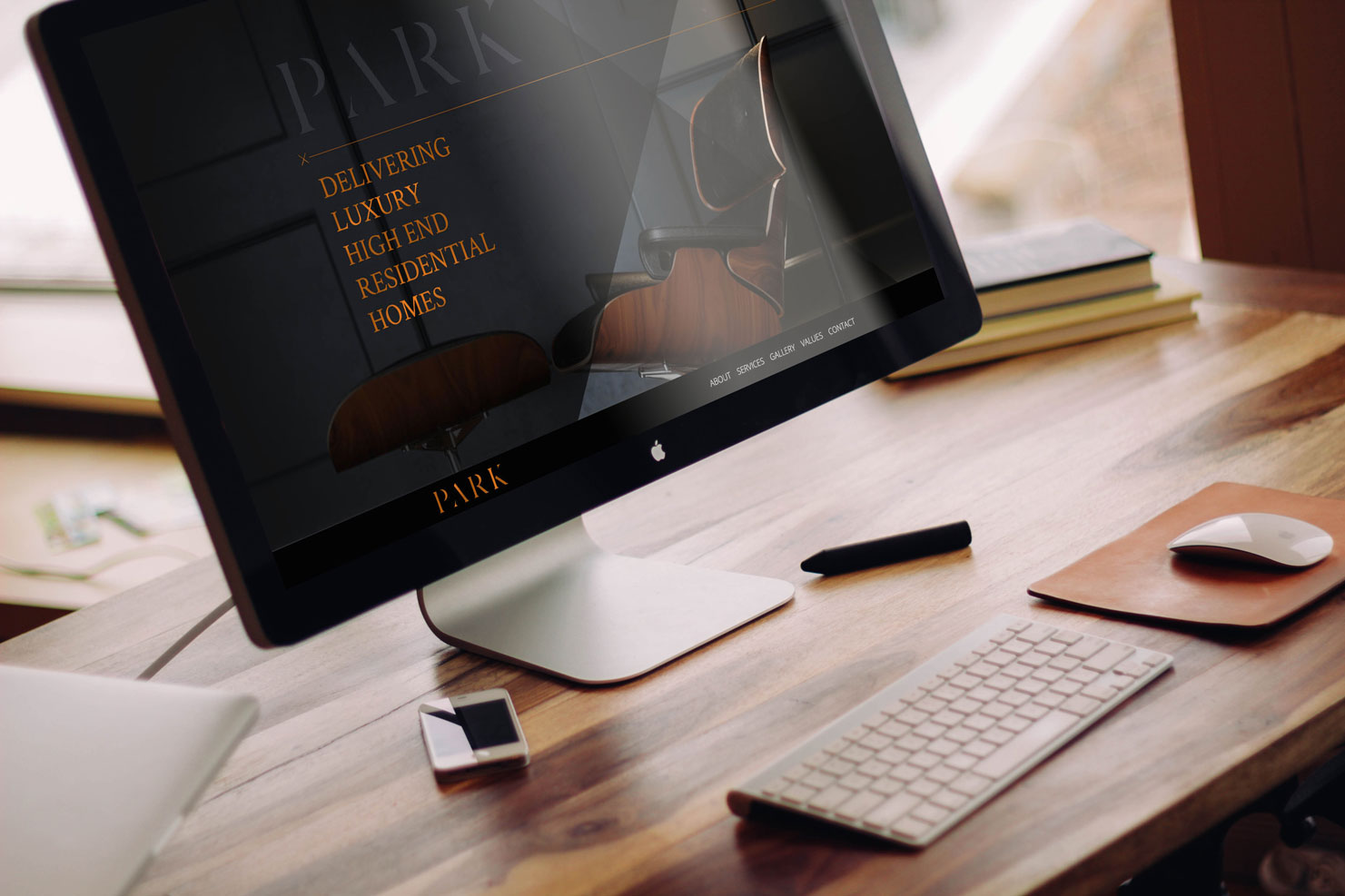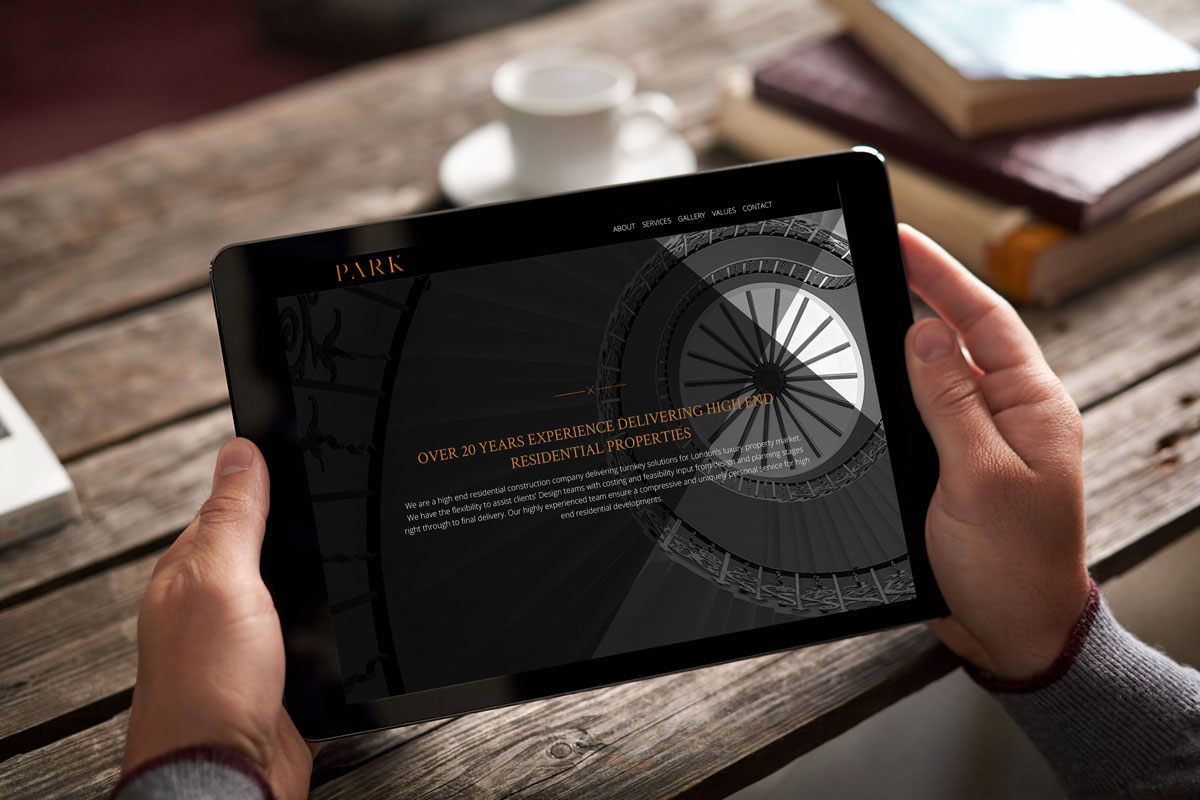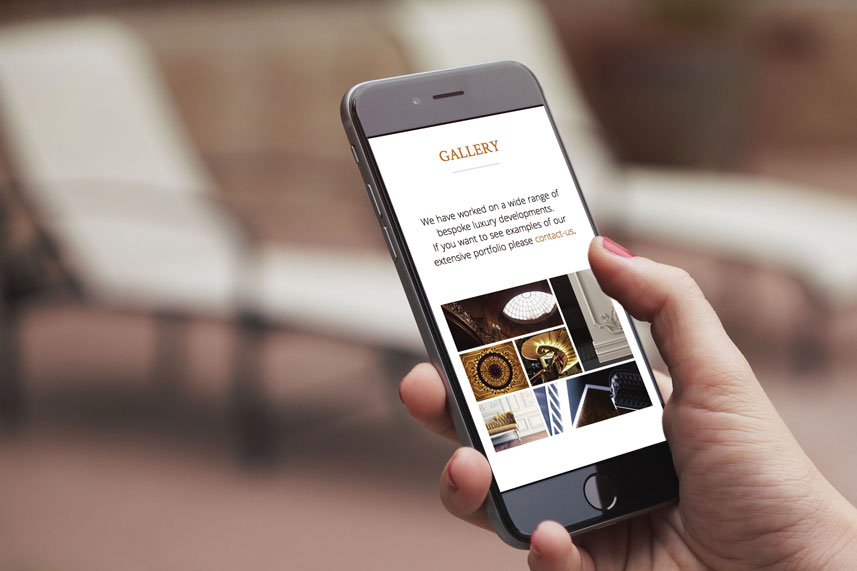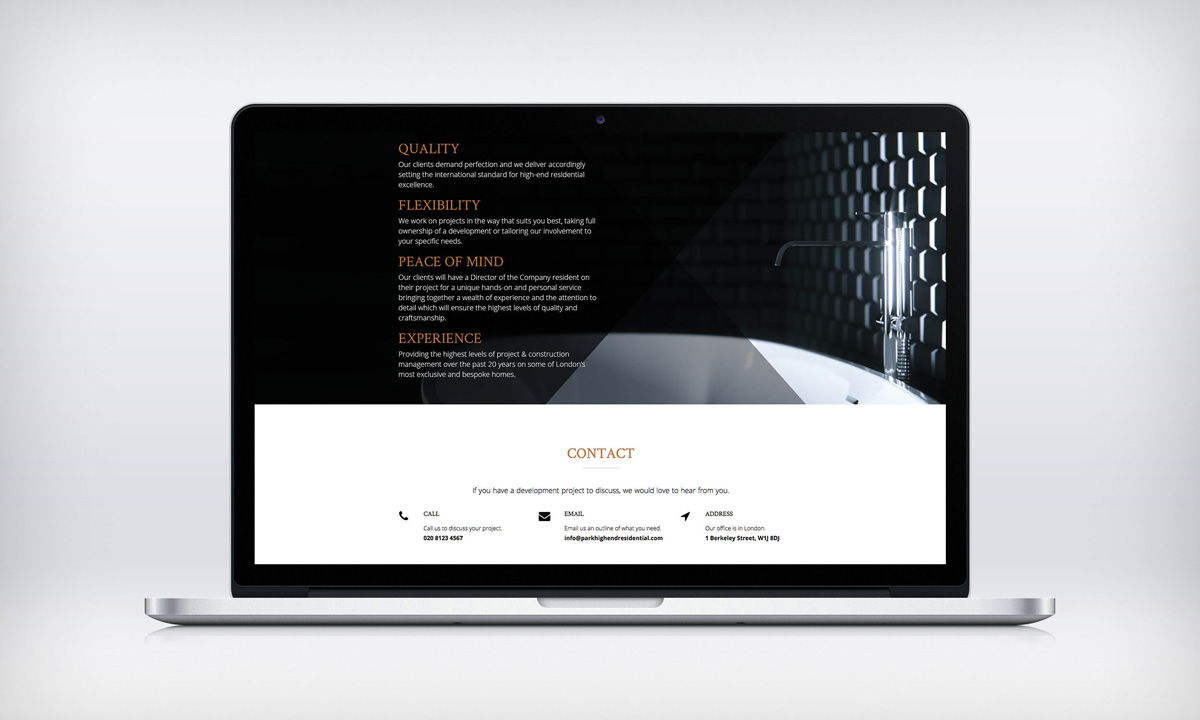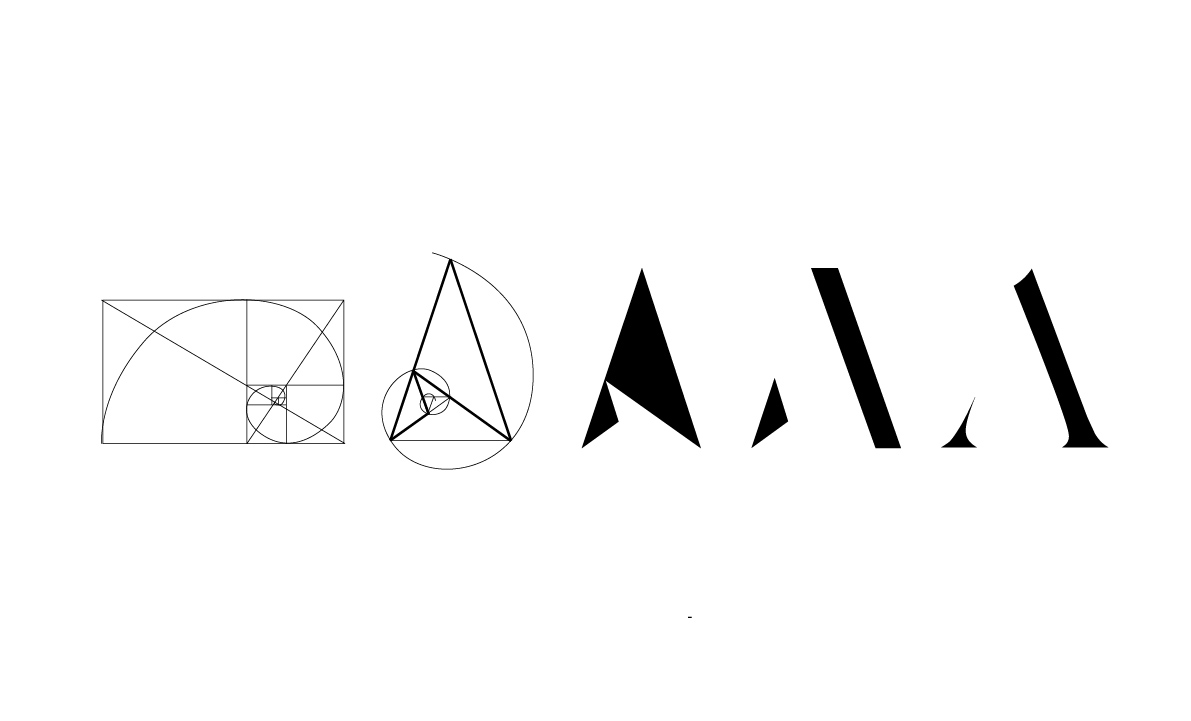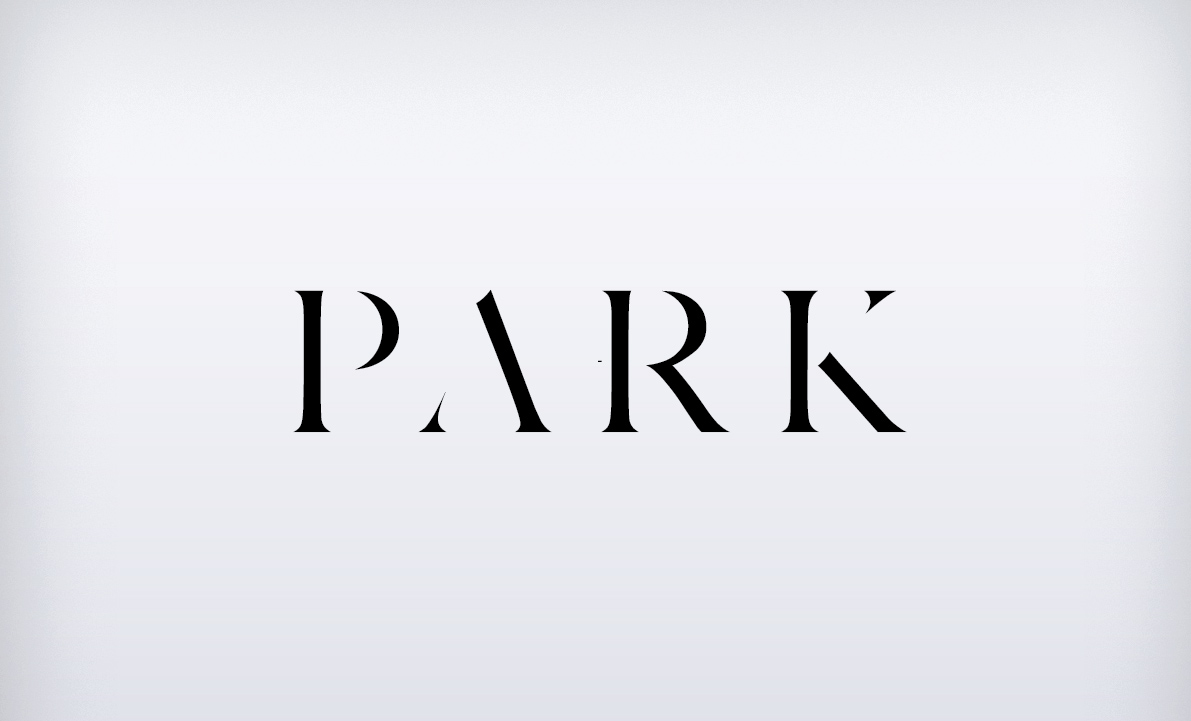 A stylish combination of historic beauty with contemporary twists
Client
Park
Industry
London based Luxury Residential Property Developers

Project
Logo / Brand Guideline / Website
–⟜⟜⟜
A bit about park…
Construction company/contractor working mainly in super-prime London market
Focused on providing the highest levels of quality, service and value to private clients
Working closely with the most highly regarded contractors
Offer clients high levels of flexibility and collaborative arrangements, for greater client control
Values:
Flexibility
Quality
Bespoke
Experienced
Exclusivity
Audience:
Private high value clients with prime residences in London/South. Multi-millionaires with a clear knowledge of what they want, and a good understanding of quality and style.
My mission firstly consisted of the creation of the branding. In order to provide an exclusive look and feel, I have based my research on the Golden Number. It has been claimed to have held a special fascination. Artists and architects, believing this proportion to be well balanced with perfect proportions. The Golden Ratio has inspired thinkers of all disciplines like no other number in the history.
After developing the branding with the design team according to the clients' feedback across print artwork and a web design, I was fully in charge of the development and population of the website which I have entirely customised – based on an existing WordPress theme and using HTML/CSS.
Project with Sherry Design