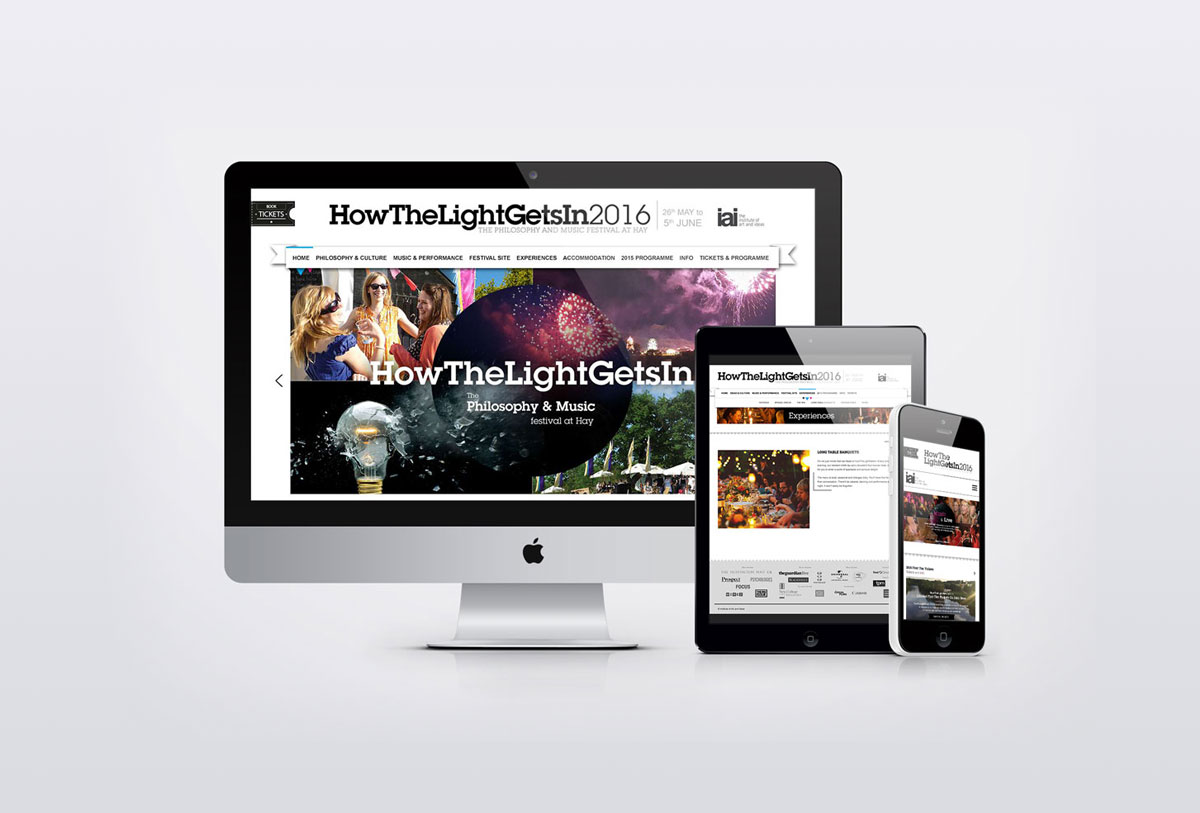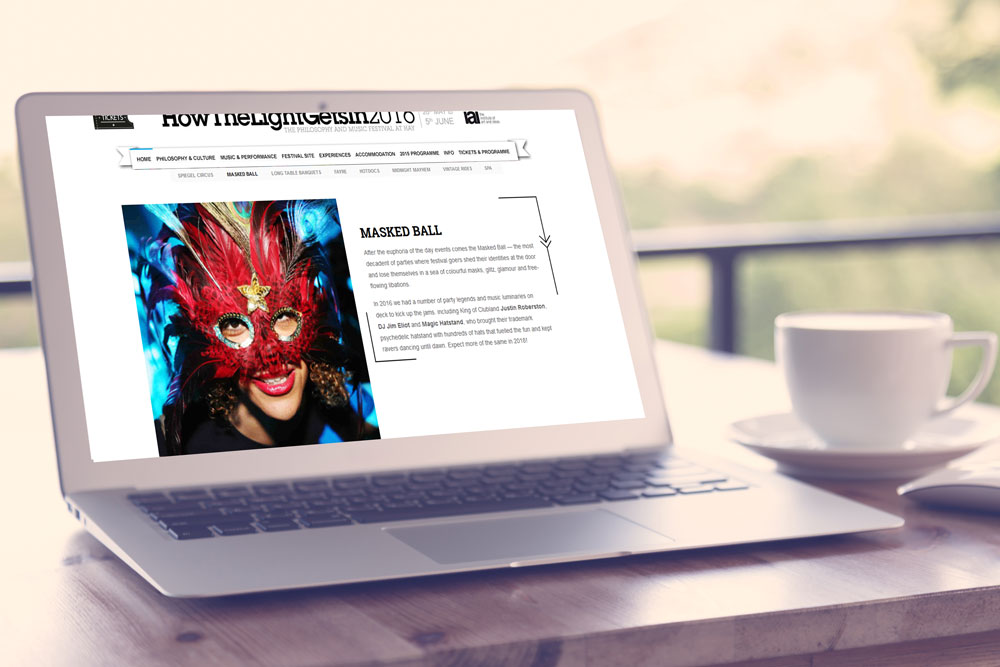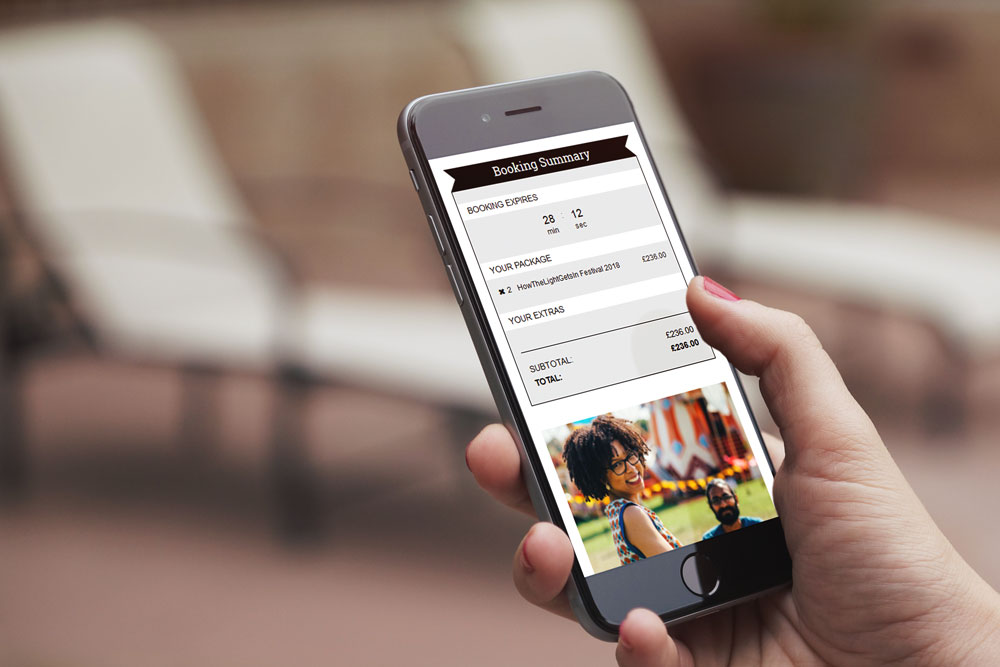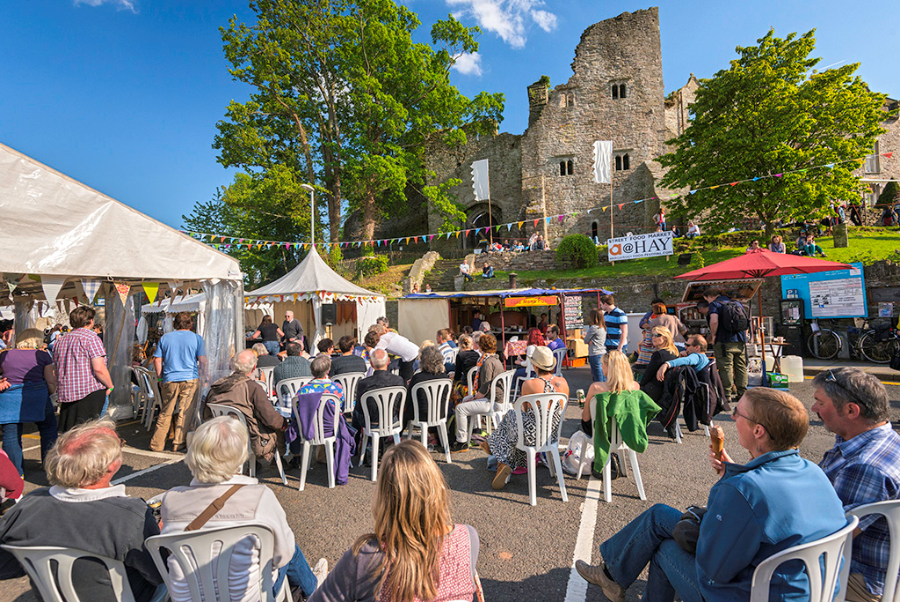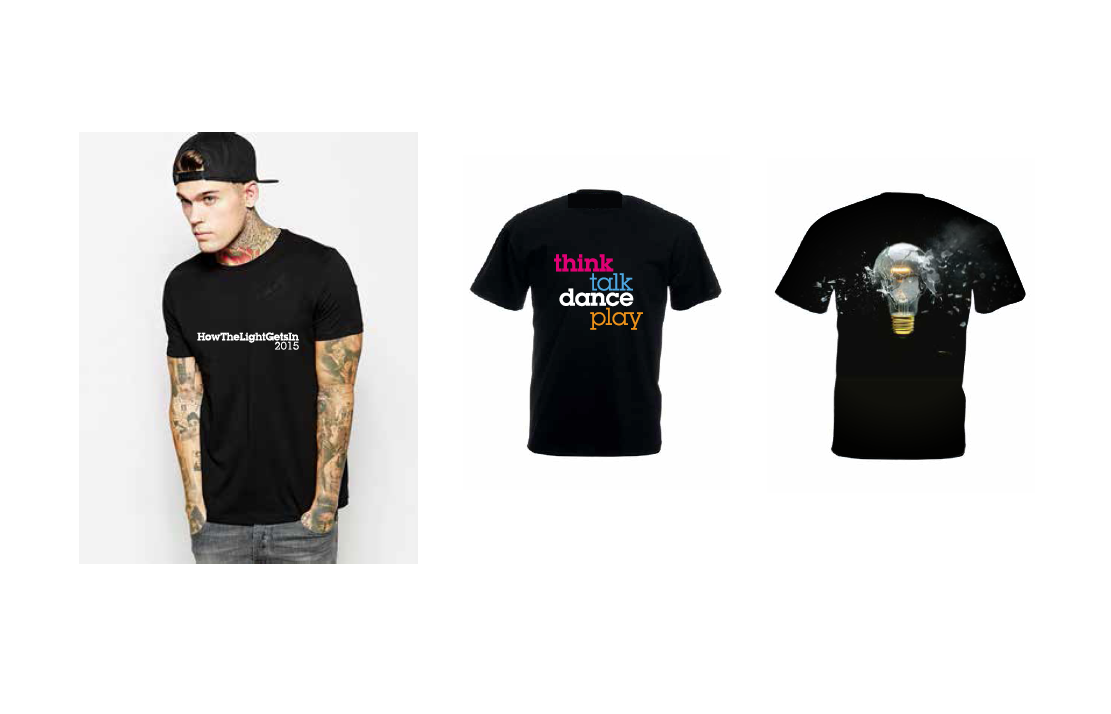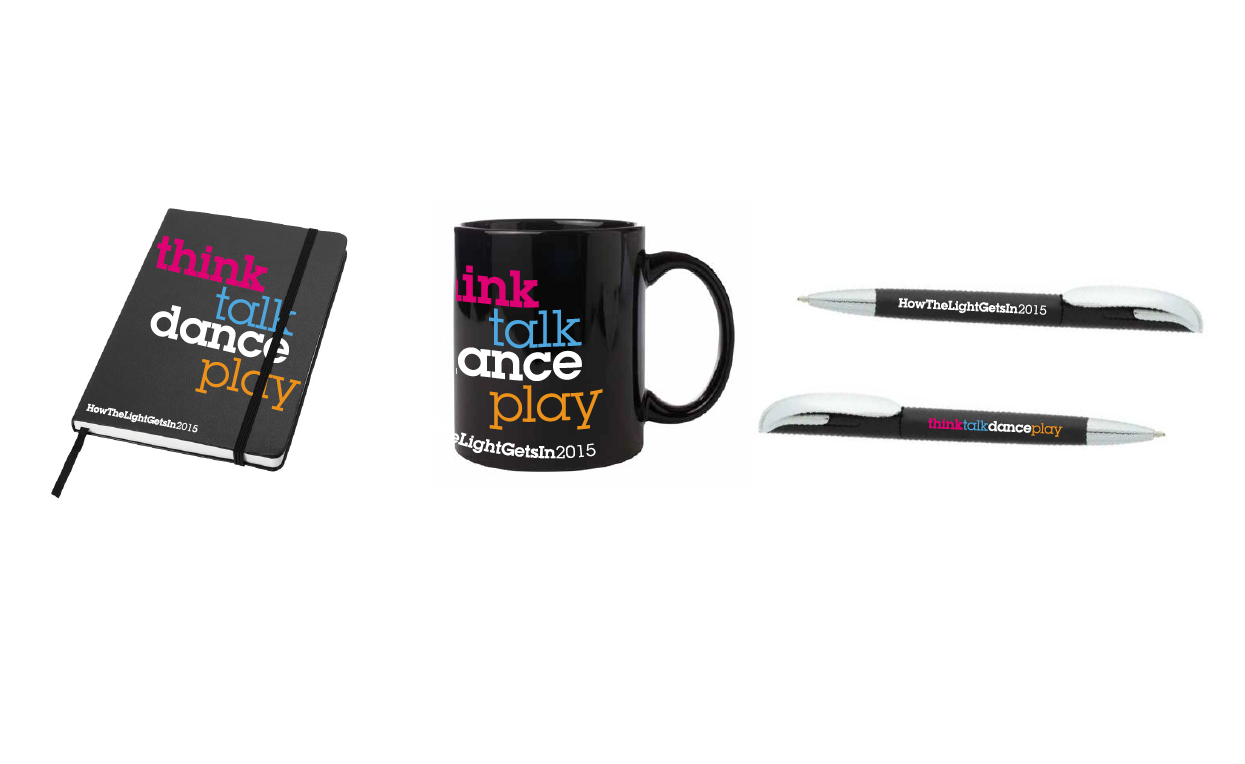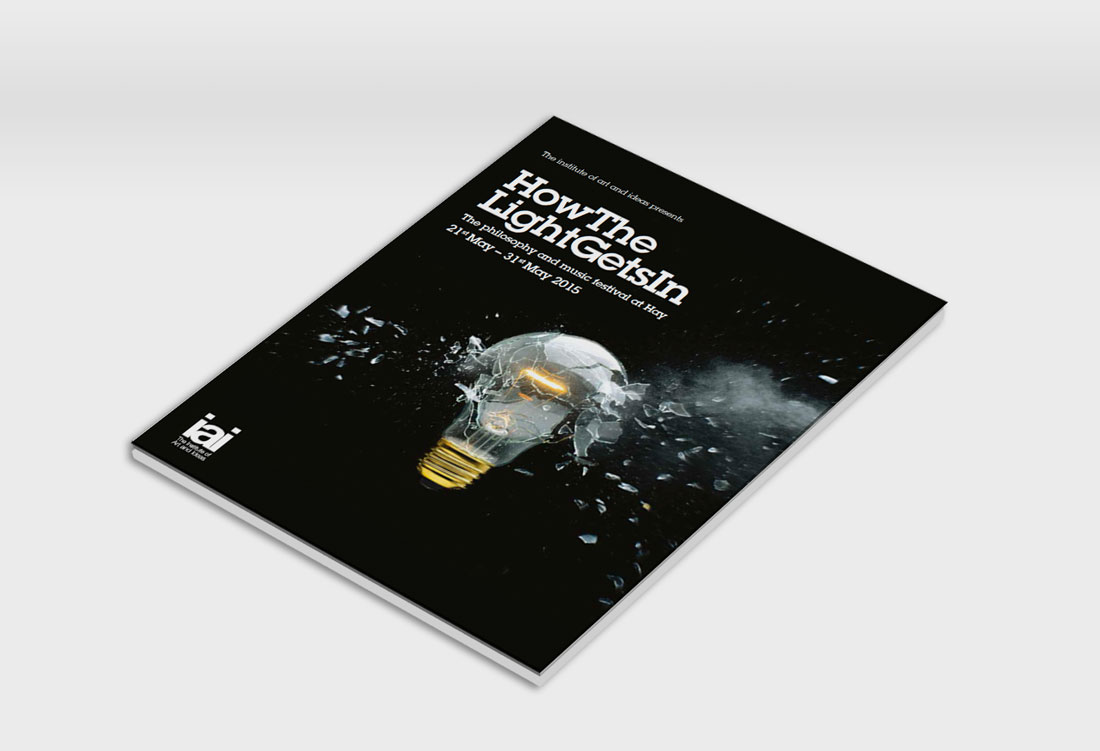 The world's largest philosophy and music festival
Client
HowTheLightGetsIn (HTLGI) – iai.tv
Industry
Festival (Event / Music / Philosophy)

Projet
Responsive webdesign
Digital campaign
Programme
Social media
Poster
Signs
Merchandise: shirt, mug, pencil, bag…
–⟜⟜⟜
A number of tickets which has been increased by 3 compare to the previous year !

With 600 acts spread over 10 days, it's a vibrant mix of philosophical debate, cabaret, music and performance (including two nobel prize winners, Giles Peterson & Ghostpoet).
Design of the whole communication of the festival following and improving an existing guideline.
New website, more accessible, comtemporary and eye-catching with strong visuals to give a taste of the atmosphere during the festival. Friendly journey for the user! Each detail has been thought to make the user journey easier thanks to data and an agile method of work to adapt the design accordingly.
The number of tickets have been increased by 3 compare to the previous year.
Due to a very tight deadline and a lot of assets needed, I also got the opportunity to lead a team of junior designers.
Results
50+ pieces of coverage, Highest ever ticket sales and 5500 + more followers on Instagram, 6,000+ on Facebook & 5,000 + on Twitter.
—
Strategy
A communications strategy that was both broad enough to generate awareness and deep enough to appeal to fans of niche subjects.
Implemented across:
Media partnerships (including VICE, Broadly, Motherboard, Newsweek, New Statesman, Prospect, Psychologies & Wired)
Social Media – Facebook, Instagram, Twitter, YouTube
Paid Media – Posters, Programmes & Facebook/Instagram/Twitter Adveristing
Newsletter Campaigns
Sponsorship – inc. Unilever debate series hosted by Leena Nair (Chief HR Officer at Unilever)
PR – inc. Stella, Radio 6, Sunday Times, Big Issue
Project with TVF Media